This weeks Dark Horse Digital Sale is a Rock & Roll Sale!
With Orchid…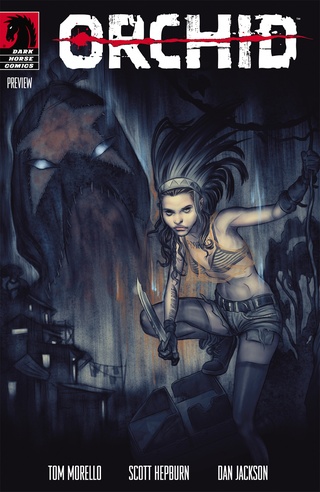 From the mind of musician Tom Morello (Rage Against the Machine, Audioslave, The Nightwatchman) with art by Scott Hepburn (Star Wars: Knights of the Old Republic), Orchid is the tale of a teenage prostitute who learns that she is more than the role society has imposed upon her.

When the seas rose, genetic codes were smashed. Now, human settlements are ringed by a dense wilderness, from which ferocious new animal species prey on the helpless. The high ground belongs to the rich and powerful, who overlook swampland shantytowns from their fortresslike cities. Iron-fisted rule ensures order and allows the wealthy to harvest the poor as slaves. Welcome to the world of Orchid.
…and The Umbrella Academy…
Once, the Umbrella Academy was unstoppable. Under the tutelage of their guardian and mentor, Dr. Reginald Hargreeves, its members spent their childhoods fighting evil and honing their extraordinary gifts.

Until something went terribly wrong.

Now, nine years later, the estranged members of the Umbrella Academy are reunited by the death of the only parent they've ever known and the rise of a new and terrible threat. Will they be able to overcome their history long enough to save the world—one more time?

Conceived and written by Gerard Way of My Chemical Romance, The Umbrella Academy features interior art by Eisner Award-winning artist Gabriel Bá (De:Tales), colors by Eisner Award-winning colorist Dave Stewart, and covers by multiple Eisner Award-winning painter James Jean (Fables).
…up for grabs!