It's Star Wars day!
So of course Dark Horse have a digital comics sale for you!
Don't forget this Friday is May the 4th, so you know we have some Star Wars awesomeness up our sleeves. Like a MegaBundle for a fraction of the retail price! Watch your email Friday for more details.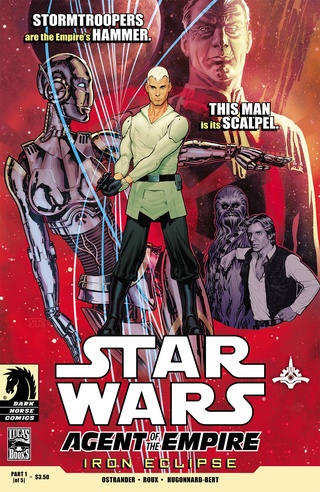 STAR WARS: MAY THE FOURTH BE WITH YOU MEGABUNDLE
Get blasted into a galaxy far far away with this amazing May the Fourth be with You MegaBundle!
• Over 3600 pages of Star Wars goodness right at your finger tips!
• Includes some of our most popular Star Wars series such as: Knights of the Old Republic, Blood Ties, Tales, Rebellion, & Dark Times; as well as some of our newest series such as Dawn of the Jedi, Agent of the Empire, and Crimson Empire III!
• May you pay a Fourth of the regular listed price for these digital comics? Why yes! This is the MegaBundle you're looking for! But only here for a limited time, it is!
CREATORS
Creators:

Writers:

Artists:

Pencillers:

Inkers:

Colorists:

Letterers:

Cover Artists: