On the Dark Horse site this weekend you can get the Star Wars Mega bundle – which contains over 150 comics for $100 – Usual price $470.00
Check out below the titles you can get!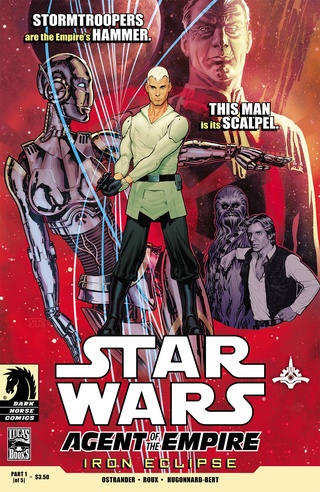 OK, here we go:
Ready for a deal so amazing every bounty hunter this side of Coruscant will be after it? A deal so rare Jabba the Hutt would pay top credit for it?! Well, then feast your optic sensors on this year's Black Friday MegaBundle. This weekend only, you can get over 150 digital Star Wars comics for the crazy-low price of only $100. Get classics like The Clone Wars, The Old Republic, and all three arcs of Crimson Empire. Your favorite Sith friends are here too, with two different Darth Maul series and two new Darth Vader series, plus the latest series, Lost Tribe of the Sith. All comics starring your favorite bounty hunter, Boba Fett, are included, plus the new Imperial spy comic, Agent of the Empire. Go back in time to the origins of the Jedi in Dawn of the Jedi, to hundreds of years after the films end with Legacy, and more!
Purchase this MegaBundle, you should. Too late, will it be if you wait!
Get it now before Chewie punches it, and this MegaBundle jumps to hyperspace!
ITEMS IN THIS BUNDLE (153)