Here are the latest digital comics available on the DriveThruComics online store
Free Comic of the Week!
Two all-new FATHOM and SOULFIRE series begin right here!
Aspen's flagship universes grow larger with two original series debuting exclusively in this year's Free Comic Book Day flipbook offering!
MICHAEL TURNER'S FATHOM: BLUE features a brand new cast of Blue outlaws from under the surface, coerced together by the U.S. Government for a covert war against their own kind-but if they fail their mission-their lives are over!
Meanwhile, in MICHAEL TURNER'S ETERNAL SOULFIRE, a new wielder of magic emerges! Cassidy, a young girl with a huge power hidden within her, must place her trust in one of the Soulfire Universes' most fierce warriors, Miya, in order to escape not only those seeking to kill them-but also their own demons from the past!
New Comics!
"EXODUS" – PART 2!
Two peoples. One world. Can a man of war broker peace between Earth and the alien nation it now harbors?
In the aftermath of a horrible tragedy, Aric is trapped between the two worlds he's sworn to protect. As X-O Manowar, he has made it his mission to protect the Vine's mass of alien refugees…but his people want them dead…and G.A.T.E. wants them gone! Now, an old enemy will attack Aric at his weakest moment – and the Earth may pay an impossible price for Aric's loyalty.
EXODUS unleashes a monumental new chapter as New York Times best-selling writer Robert Venditti (Green Lantern) and Rafa Sandoval (X-Men: Legacy) continue the series-defining X-O Manowar epic of the year!
$3.99
1968: Vietnam. Deep in the battle ravaged jungle twelve US Marines confront an enemy infinitely more terrifying and savage than the Viet Cong. An immortal evil. An agent of the apocalypse lurks watching… Waiting…
1988: Manhattan. The economic hub of global commerce. Six survivors must reunite to destroy the bloodthirsty horror they believed defeated and buried decades ago. These six ex-marines are about to discover that some wars never end… And the Heart of War beats eternal.
LOCK AND LOAD!
$3.99
She has been everywhere, seen everything and has spoken to everyone; now is the time to tell her story!
Giant armored bats, Roman gods, and living clouds are but a sampling of the perils Shahrazad faces!
The Sirens sing their malicious song among the islands, and Shahrazad answers – along with a horde of warriors and beasts from the past, present, and future!
Aspen proudly presents this collection of issues #1-5 of the re-mastered Big Dog Ink series, Shahrazad! Features a cover by J. Scott Campbell.
$9.99
Featured Comics!
| | | |
| --- | --- | --- |
| $1.99 | $7.99 $4.99 | $4.00 $1.99 |
Pick of the Week!
Dick Grayson–alter-ego of the original Robin of Batman comics–has gone through various changes in his 75 years as a superhero but has remained the optimistic, humorous character readers first embraced in 1940. Predating Green Lantern and Wonder Woman, he is one of DC Comics' oldest heroes and retains a large and loyal fanbase.
The first scholarly work to focus exclusively on the Boy Wonder, this collection of new essays features critical analysis, as well as interviews with some of the biggest names to study Dick Grayson, including Chuck Dixon, Devin Grayson and Marv Wolfman.
The contributors discuss his vital place in the Batman saga, his growth and development into an independent hero, Nightwing, and the many storyline connections which put him at the center of the DC Universe. His character is explored in the contexts of feminism, trauma, friendship, and masculinity.
$39.95 $14.99
Newest Free Products
Newest Titles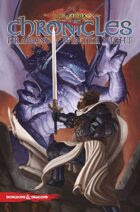 Dragonlance Chronicles, Vol. 2: Dragons of Winter Night
by IDW
http://www.drivethrucomics.com/product_info.php?products_id=155752&it=1&SRC=newsletter_new
Price: $24.95 $11.99

Adapting the second novel by Margaret Weis and Tracy Hickman! Krynn was once a peaceful world, until the dragon armies of the evil goddess Takhissis brought devastation across the land. A small group of warriors is the only thing that can now stand agai…
2000 AD: Prog 1881
by Rebellion Publishing Ltd
http://www.drivethrucomics.com/product_info.php?products_id=155406&it=1&SRC=newsletter_new
Price: $2.99

JUDGE DREDD // SHOOTERS NIGHT Mega-City One, 2136 AD. Home to 50 million citizens, this urban hell is situated along the east coast of post-apocalyptic North America. Crime is rampant, and only the Judges – empowered to dispense instant justice &nd…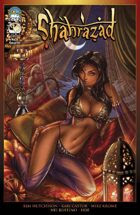 Shahrazad Volume 1: Gods and Monsters
by Aspen Comics
http://www.drivethrucomics.com/product_info.php?products_id=155753&it=1&SRC=newsletter_new
Price: $9.99

She has been everywhere, seen everything and has spoken to everyone; now is the time to tell her story! Giant armored bats, Roman gods, and living clouds are but a sampling of the perils Shahrazad faces! The Sirens sing their malicious song among the is…
Imperium #8
by Valiant Comics
http://www.drivethrucomics.com/product_info.php?products_id=155760&it=1&SRC=newsletter_new
Price: $3.99

You never saw this one coming…"BROKEN ANGELS" reaches its unbelievable climax as DIVINITY takes hold! Toyo Harada is the most powerful mortal man in the world. To build his imperium, he has collected monsters. Now he comes face to face…
X-O Manowar #40
by Valiant Comics
http://www.drivethrucomics.com/product_info.php?products_id=155761&it=1&SRC=newsletter_new
Price: $3.99

"EXODUS" – PART 2! Two peoples. One world. Can a man of war broker peace between Earth and the alien nation it now harbors? In the aftermath of a horrible tragedy, Aric is trapped between the two worlds he's sworn to protect. As …
Orbit: George Harrison
by Stormfront Publishing
http://www.drivethrucomics.com/product_info.php?products_id=155770&it=1&SRC=newsletter_new
Price: $3.99

He was not just The Beatles quiet man who was silent in interviews or wrote iconic songs in the history of Rock under the shadow of Lennon and McCartney. George was an spiritual creator living in a material world. In this book, we explore Harrison´s…
Lost Angels #2
by Comicker Digital
http://www.drivethrucomics.com/product_info.php?products_id=155775&it=1&SRC=newsletter_new
Price: $1.99

Crime, culture, and coming-of-age take flight in LOST ANGELS – a sci-fi mystery series set in a world where Los Angeles residents co-exist with a race of alien angels. As tensions between communities boil over, high school student Alex Martinez must unrav…
DriveThruComics.com: The First Download Comic Shop