Comicker have more digital comics on Comixology & DriveThruComics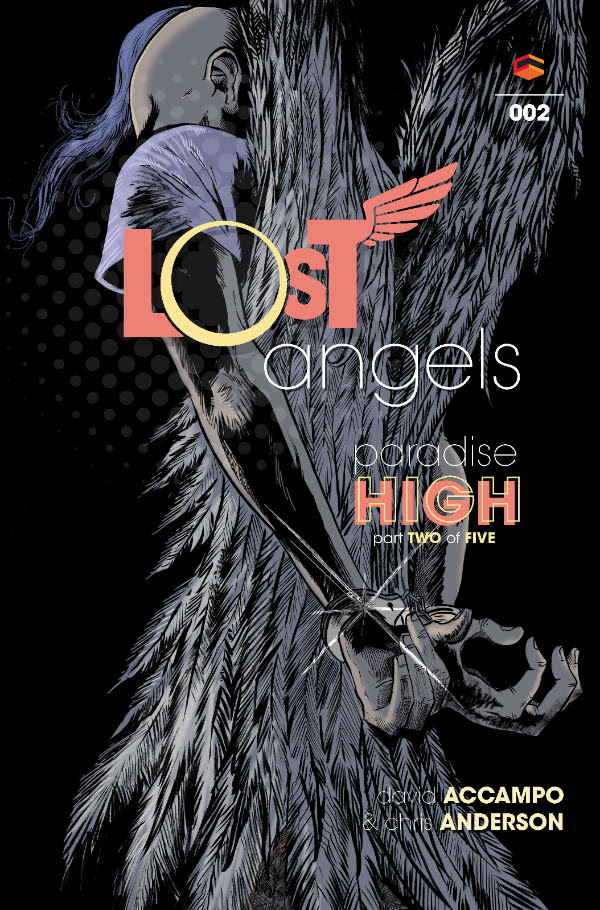 Out Now: LOST ANGELS #2
by David Accampo & Chris Anderson
Following the tragedy at Paradise High — the integrated high school for Angels and humans — police and administrators are looking for suspects, creating schoolwide tension and intrigue. But Alex sees something the rest of them do not: a clue that leads her directly into danger.
Pick up LOST ANGELS #1 and #2 for only $1.99 each
on comiXology and DriveThruComics!
Head over to DriveThruComics or comiXology to pick up digital copies of GRIMFISH, SOME KIND OF BLUE MOON, THE CASEBOOK OF RABBIT BLACK, and LOST ANGELS, with ARTFUL DAGGERS exclusively on comiXology, and more series coming soon!