Angry Viking Press have two new titles available digitally! – click the links for details on how to buy them!
The first is Swipe:
SWIPE is the story of Ray, a hacker who finds a one-in-a-million self-aware robot, Karina, and, well, there's immediately some trouble between a cyborg pimp and an old friend of Karina's, and things escalate quickly… before Ray and Karina quite know it, the whole city is one of several launch points for a nanotech invasion that turns people into zombies… corrupts machines' programming… and eventually starts fusing the two together in very unnatural ways… all because the best show on the web has jumped the shark. It's cyber-zombie invasion madness, all in one graphic novel: SWIPE, from Angry Viking Press.
They're on Page 242 of May's PREVIEWS (spotlight!). The order code for Swipe is STK613565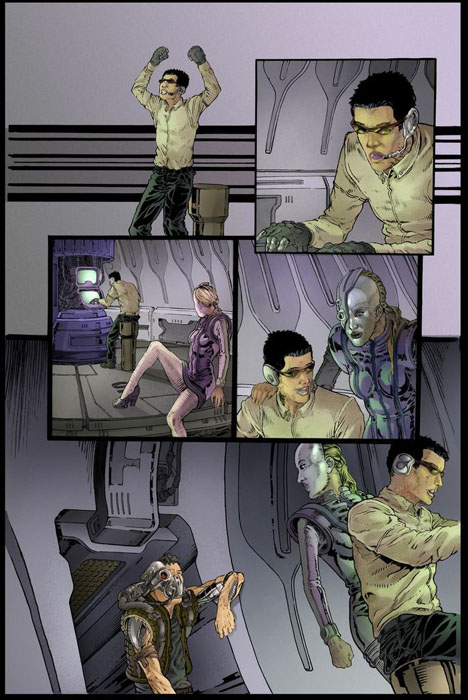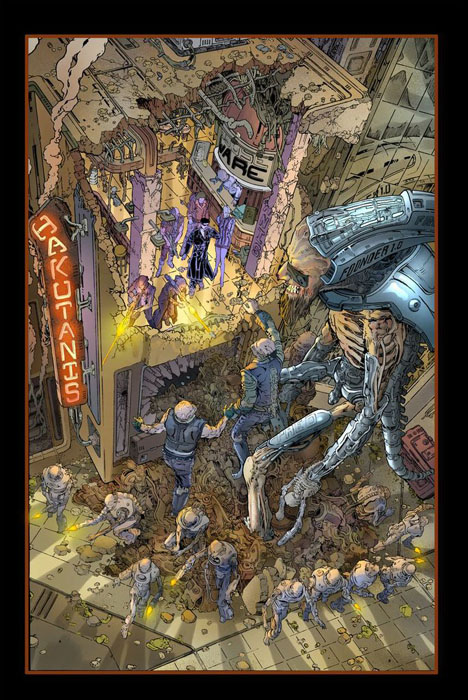 Next up is family comic – Evil Diva
Diva Beelze is an average fifteen-year old girl. She likes the color pink, her first purse, and Justin Bieber. She loves cute dresses. She may not be the smartest cookie, but she certainly is the sweetest. There's only one problem with that. Diva is a devil.

You see, Diva has a small problem. A goodness problem. She has these compulsions — uncontrollable urges to just be nice. She knows there must be a twelve step program, somewhere. She wonders when her parents are going to ask, 'have you ever tried not being good?' Clearly, the best solution is to become a superhero.