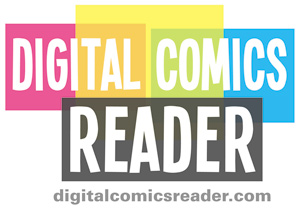 Diamond Digital have released their list of digital comics available to download this week!
NEW FROM DIGITAL COMICS READER:
IDW

Dinosaurs Attack #1
MAY130307
IMAGE

Invincible #104
APR130541
BOOM! Studios

Adventure Time #18
MAY130960
PREMIER PUBLISHERS

ITEM CODE
DESCRIPTION
DIGITAL
PRICE
PRINT PLUS
PRICE
IDW PUBLISHING
MAY130375
COLONIZED #4
$2.99
$0.99
MAY130307
DINOSAURS ATTACK #1
$2.99
$0.99
MAY130337
GI JOE SPECIAL MISSIONS #5
$1.99
$0.99
MAY130369
HALF PAST DANGER #3
$2.99
$0.99
MAY130353
TRANSFORMERS REGENERATION ONE #93
$1.99
$0.99
IMAGE COMICS
MAY130541
APHRODITE IX #3 CVR A SEJIC
$2.99
N/A
MAR130558
ARTIFACTS #29
$3.99
N/A
MAY130454
BLACK KISS II TP (A)
$14.99
N/A
MAY130418
ELEPHANTMEN #50 CVR A QUITELY (MR)
$5.99
N/A
MAY130456
GLORY TP VOL 02 WAR TORN (MR)
$14.99
N/A
APR130541
INVINCIBLE #104
$2.99
N/A
MAY130477
KAFKA HC
$29.99
N/A
NOV120571
NON HUMANS #4
$2.99
N/A
MAR130586
PROPHET #37
$3.99
N/A
MAY130430
REVIVAL #12
$2.99
N/A
MAY130431
REVIVAL TP VOL 02 LIVE LIKE YOU MEAN IT
$14.99
N/A
COMICS & GRAPHIC NOVELS

ITEM CODE
DESCRIPTION
DIGITAL
PRICE
PRINT PLUS
PRICE
ARCHIE COMIC PUBLICATIONS
MAY130812
B & V FRIENDS DOUBLE DIGEST #235
$3.99
$0.99
ASPEN MLT INC
MAY130846
FATHOM ELITE SAGA #5 CVR A MARION
$3.99
N/A
BOOM! STUDIOS
MAY130960
ADVENTURE TIME #18 MAIN CVRS
$3.99
N/A
MAY130968
BRAVEST WARRIORS #10 MAIN CVRS
$3.99
N/A
MAY130935
DAY MEN #1
$3.99
N/A
MAY130938
HELLRAISER DARK WATCH #6 (MR)
$3.99
N/A
OCT120908
HIGHER EARTH #8 MAIN CVRS
$3.99
N/A
Digital Comics Reader is a unique initiative that lets your local comic book shop sell digital comics and graphic novels directly to you. Make sure you download the unique Digital Comics Reader app atwww.digitalcomicsreader.com.  It's available for use on the web, Apple iPhone or for Android phones.
If you are in your comic book shop, tell your retailer that you'd like to purchase a digital comic book and they'll give you a download code.
If you are online, many retailers have digital comics available directly from their websites, so you can pay and download your digital copy at your own convenience.