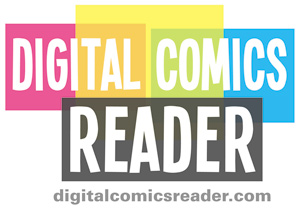 Diamond Digital have released their list of digital comics available this week!
NEW FROM DIGITAL COMICS READER:
IDW

My Little Pony Micro
Series #6 Applejack
MAY130359
IMAGE

Walking Dead #112(MR)
MAY130576
BOOM! Studios

Adventure Time
Candy Capers #1
MAY130954
PREMIER PUBLISHERS
ITEM CODE
DESCRIPTION
DIGITAL
PRICE
PRINT PLUS
PRICE
IDW PUBLISHING
MAR130350
GODZILLA ONGOING #13
$1.99
$0.99
MAY130359
MY LITTLE PONY MICRO SERIES #6 APPLEJACK
$1.99
$0.99
IMAGE COMICS
MAY130539
68 JUNGLE JIM #4 CVR A ZORNOW & FOTOS (MR)
$3.99
N/A
AUG120499
AMERICAS GOT POWERS #6
$2.99
N/A
MAR130559
CHEW #35 (MR)
$2.99
N/A
MAR130562
DARKNESS #114 (MR)
$2.99
N/A
MAY130413
DAWN SWORDMASTERS DAUGHTER
$3.99
N/A
APR130535
EAST OF WEST #4
$3.99
N/A
MAY130405
GHOSTED #1 (MR)
$2.99
N/A
MAY130555
GREAT PACIFIC #8 (MR)
$2.99
N/A
MAY130568
PETER PANZERFAUST #12
$3.99
N/A
APR130469
PROPHET TP VOL 02 BROTHERS
$14.99
N/A
APR130569
SAVAGE DRAGON #189
$3.99
N/A
MAY130435
SAVAGE DRAGON ON TRIAL TP
$16.99
N/A
MAY130408
SHELTERED #1
$2.99
N/A
MAY130491
SKULLKICKERS TP VOL 04 EIGHTY EYES ON AN EVIL ISLAND
$16.99
N/A
FEB130468
STORM DOGS #6 (MR)
$3.99
N/A
MAY130576
WALKING DEAD #112 (MR)
$2.99
N/A
COMICS & GRAPHIC NOVELS

ITEM CODE
DESCRIPTION
DIGITAL
PRICE
PRINT PLUS
PRICE
ACTION LAB ENTERTAINMENT
APR130758
PRINCELESS TALES O/T FAMILY ASHE ONE SHOT
$3.99
N/A
ANTARCTIC PRESS
MAR130785
VICTORIAN SECRETS SUMMER SPECIAL #1
$3.99
N/A
ARCHIE COMIC PUBLICATIONS
APR130809
ARCHIE & FRIENDS DOUBLE DIGEST #29
$3.99
$0.99
MAY130810
ARCHIE MEETS GLEE TP
$12.99
N/A
APR130816
JUGHEADS DOUBLE DIGEST #194
$3.99
$0.99
APR130822
MEGA MAN #27 REG CVR
$2.99
$0.99
MAY130825
SONIC THE HEDGEHOG ARCHIVES TP VOL 21
$7.99
N/A
ASPEN MLT INC
MAY130849
BUBBLEGUN #2 DIRECT MARKET CVR
$3.99
N/A
MAY120885
DEAD MANS RUN #6
$3.99
N/A
MAY130843
FATHOM ELITE SAGA #4 CVR A MARION
$3.99
N/A
BOOM! STUDIOS
MAY130954
ADVENTURE TIME CANDY CAPERS #1
$3.99
N/A
MAY130934
PLANET O/T APES CATACLYSM #11
$3.99
N/A
MAY130940
SIX GUN GORILLA #2
$3.99
N/A
MAY130947
SUPURBIA ONGOING #9
$3.99
N/A
DANGER ZONE
APR130760
NIGHT OF THE 80S UNDEAD #1 (MR)
$3.99
N/A
DIGITAL MANGA DISTRIBUTION
MAR131113
HIDEYUKI KIKUCHIS VAMPIRE HUNTER D GN VOL 07
$9.99
N/A
Digital Comics Reader is a unique initiative that lets your local comic book shop sell digital comics and graphic novels directly to you. Make sure you download the unique Digital Comics Reader app atwww.digitalcomicsreader.com.  It's available for use on the web, Apple iPhone or for Android phones.
If you are in your comic book shop, tell your retailer that you'd like to purchase a digital comic book and they'll give you a download code.
If you are online, many retailers have digital comics available directly from their websites, so you can pay and download your digital copy at your own convenience.