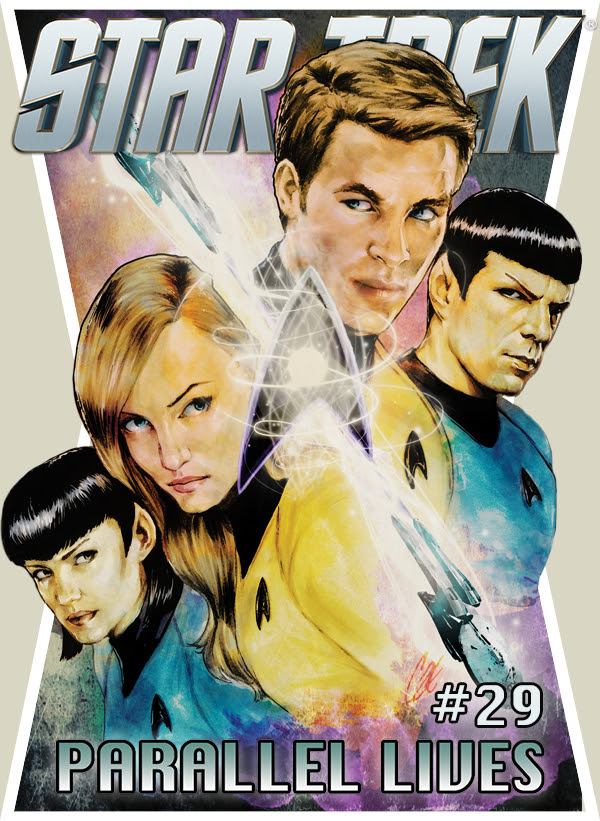 IDW Publishing have released this weeks digital comics available online, on iOS and Android!
Star Trek #29

As the Enterprise continues on her five-year mission, Captain Jane Tiberia Kirk and her crew encounter a never-before-seen anomaly! Wait… Jane Kirk?! All will be revealed in the first chapter of "Parallel Lives!"
Teenage Mutant Ninja Turtles #30
Teenage Mutant Ninja Turtles #30 is a departure from our usual Turtles fare. With no enemies to fight but their own personal demons, the Turtles struggle to find their way to becoming a family again. With Ross Campbell's evocative artwork and Ronda Pattison's stunning colors, this is a special issue that will be remembered for a long time!
Out This Week
Ghostbusters #12
Godzilla: Rulers of Earth #8
LOAC Essentials: Alley Oop, Vol. 4
Mr. Peabody & Sherman #4
Other Dead #5
Star Trek #29
Transformers: Regeneration One #98
Teenage Mutant Ninja Turtles #30