Check out the newest digital comics available in the Marvel Comics iPad and Android App!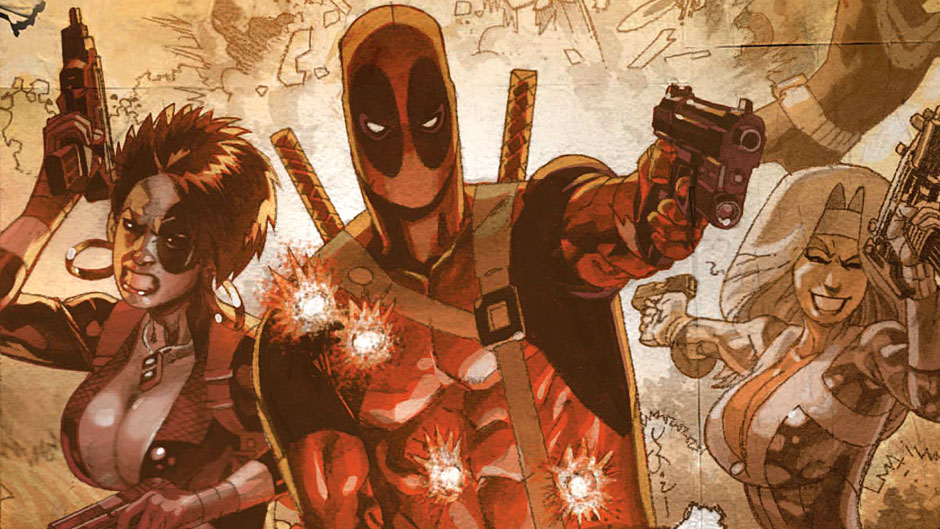 Digital Comics On-Sale This Week
AVENGERS ASSEMBLE #23
CATACLYSM: THE ULTIMATES' LAST STAND #4
DEADPOOL: THE GAUNTLET INFINITE COMIC #4
GUARDIANS OF THE GALAXY #11.NOW
INHUMANITY #2
MARVEL'S CAPTAIN AMERICA: THE WINTER SOLDIER PRELUDE INFINITE COMIC #1
MIRACLEMAN: MASS MARKET EDITION #2
MIRACLEMAN: PARENTAL ADVISORY EDITION #2
NIGHT OF THE LIVING DEADPOOL #2
REVOLUTIONARY WAR: KNIGHTS OF PENDRAGON #1           SUPERIOR SPIDER-MAN #26
THE AMAZING SPIDER-MAN: THE MOVIE ADAPTATION #1
THOR: GOD OF THUNDER #18
THUNDERBOLTS #21
UNCANNY AVENGERS #16
UNCANNY X-FORCE #17
X-MEN LEGACY #23
Also On Sale
CAPTAIN AMERICA (1998) #35-44
CAPTAIN AMERICA AND BUCKY (2011) #620-624
GHOST RIDER (1990) #26-27
UNCANNY X-MEN (1963) #281-293
X-MEN (1991) #8-13

Collections On-Sale This Week    
AMAZING SPIDER-MAN MASTERWORKS VOL. 5
CAPTAIN MARVEL VOL. 2: DOWN
DAREDEVIL: THE MAN WITHOUT FEAR
DAREDEVIL BY MARK WAID VOL. 5
DEADPOOL: WADE WILSON'S WAR
GUARDIANS OF THE GALAXY VOL. 2: ANGELA
ULTIMATE COMICS SPIDER-MAN BY BRIAN MICHAEL BENDIS VOL. 3
The Marvel Comics App is available for iPad, iPhone, iPod Touch and all Android devices, and is available for free on iTunes and Google Play.