Out now from Red 5 Comics, Bad Dreams is an excellent all-ages story. Here's 10 Questions With Gary Winnick the creator about digital comics!
1. Who are you and what are you working on right now?
I've always wanted to be an artist in the traditional comics field. Fresh out of high school I traveled from California to New York, where I was fortunate enough to get work as an assistant to comic book legend Neal Adams at his studio Continuity. From there I returned to California and eventually found work in the emerging computer games industry. I ended up as the first artist hired by the Lucasfilm games division and went on to co-design their first graphic adventure Maniac Mansion with Ron Gilbert. After 10 years at Lucas I went on to co-found Lightsource Studios with Frank Cirocco. Over the last several years I've decided to get back to my comic art and writing roots and Bad Dreams is the result.

Currently, I'm workning on a number of new comics and illustrated stories the two most recent 'The Girl from Nowhere' and 'Moonlit City' can be seen (in preview form) in the projects section of my website www.garyart.net
2. What drew you to digital comics?
I think the most obvious reasons- being able to do everything myself including distribution of the work (at the speed of electrons) directly to the audience.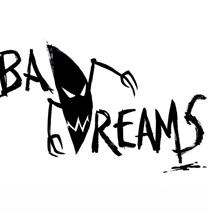 3. Webcomics of digital comics?
Right now, I've pretty much only been dealing with digital comics- which is still somewhat conceptually similar to traditional comics in a lot of ways. Webcomics are interesting because they can introduce the entire portal/ site as part of the experience and there's an opportunity to potentially interact with other user/readers in real time.
4. What do you think works with digital comics?
I think the clarity of graphics on the ipad is amazing (try reading a paper comic in the dark)- Additionally, being able to carry an entire library of comics around in your pocket along with instant access to new material are truly amazing features.
5. Can digital comics replace print comics?
Yes and no- that is I think digital will eventually weed out everything but the most interesting & artsy books-
That is, as the cost of production and distribution of printed books continues to rise, regular comics will pretty much go exclusively digital- while fewer print comics will be produced as more expensive exclusive limited edition art collectables.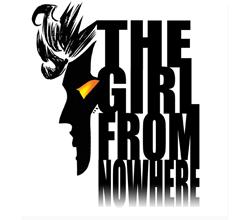 6. How can print comics work with digital?
I think my previous answer adresses that to some degree: as both ends of the spectrum- you might have the Bad Dreams digital comic experience- with audio and an immersive panel display download for .99 as well as the $500. limited edition collector's edition hardbound with a tipped in original drawing- given diverse nature of the audience there's probably a place for both of these.
7. What don't you like about digital comics?
After the zombie apolocypse I may have a hard time keeping my iPad charged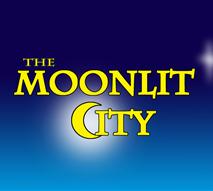 8. What digital comics/webcomics do you read?
Right now I'm catching up on a lot of older Marvel books (silver age) I no longer have
after it became too tempting to keep them in plastic bags or lucite cubes, I'm enjoying the experience of having the books I grew up on at my fingertips.
9. Where do you see digital comics going from here?
Enhanced audio and animation (more motion-comic-like) along with some interactive story branching.
Addded community interaction with other reader/ user.
10. Who do you think we should look out for in digital comics?
I find most of the larger publisher's titles tend to look somewhat alike to me.
I'd actually like to mention Red 5 (even though they're my publisher)-
I'm really impressed with the job they're doing launching Bad Dreams,
Haunted and the Atomic Robo titles- Additionally, (especially for a smaller publishers),
they're really going the extra mile to develop new and unique IP's.