Here are the latest digital comics available to download directly on DriveThruComics
RAINN (Rape, Abuse & Incest National Network) is the nation's largest anti-sexual violence organization and was named one of "America's 100 Best Charities" by Worth magazine.

DriveThruComics has partnered with over a dozen publishers to create an awesome RAINN Comic Bundle with over $87 worth of digital comics for only $20 with all proceeds going to the RAINN organization! This bundle includes comics from Top Cow Productions, Valiant Comics, 2000 AD, Markosia Enterprises, Caliber Comics, and more!

The RAINN Comic Bundle will only be available until Monday 9/21 so don't miss this chance to support this cause!
Free Comic of the Week!
Brian Cohn is a diagnosed schizophrenic leading a simple, uncomplicated life in Monroeville, Pennsylvania. He's expecting his first child with his wife. When he goes to visit his estranged Alzheimer's afflicted father on his deathbed, the dying old man confesses to being a serial killer.
Now Brian is faced with discovering a horrifying new side to his father and left wondering if we ever really escape familial legacies.
From acclaimed author Joshua Hale Fialkov (Tumor, Pilot Season: Alibi) and rising artist Rahsan Ekedal (Creepy) a disturbing story of murder and mystery wrapped in questions of sanity.
New Comics!
The first full arc of Solitary, collected for the first time!
Orange is the New Cape: Solitary is the story of Tim Hill, a man convicted to death row for crimes he didn't commit. He is executed, and upon being executed, he awakens to find that he is immortal and death row is really going to suck.  Follow Tim along his path. He wants redemption, but so many others only want to beat him down and destroy him. If he fights back, what does that make him? Will he succumb to the dark side of his new life, or is there a way for him to stay the hero he was always meant to be?
Collects issues #1-4.
$6.99
We have met the enemy—and she is War!
War-Monger has decimated countless generations of heroes in her endless quest to sow conflict and strife throughout the world…and she's already taken apart each member of Unity!
If the team hopes to rally and stop this malevolent force of chaos…they'll need the help of the one man War-Monger cannot defeat…the forgotten member of Unity!
$3.99
Nameless confronts the corrupt police chief Miquel Marquez and learns why he and his thugs are abducting homeless children off the streets of Mexico City and what ties it might have with the ancient Aztec god Huitzilopochitli. Nameless confides with a local social worker and tells her of his long secret past.
From the mind of Joe Pruett (X-Men Unlimited, Wolverine, Cable) and Phil Hester (Swamp Thing, Green Arrow) and artist Bruce McCorkindale (Green Hornet, Godzilla).
$1.99
Featured Comics!
| | | |
| --- | --- | --- |
| $3.99 $1.99 | $7.99 $4.99 | $3.99 |
Pick of the Week!
Adapting the famous series by R.A. Salvatore, beginning with Book 1 of the Dark Elf Trilogy, Homeland.
Travel back to strange and exotic Menzoberranzan, the vast city of the Drow and homeland to Icewind Dale hero Drizzt Do'Urden.
The young prince of a royal house, Drizzt grows to maturity in the vile world of his dark kin. Possessing honor beyond the scope of his unprincipled society, young Drizzt faces an inevitable dilemma.
Can he live in a world that rejects integrity?
Originally published by Devil's Due Publishing as HOMELAND issues #1–3.
$19.99 $7.99

Newest Titles
Introducing… Red Hot! #2
by Glow in the Dark Radio
http://www.drivethrucomics.com/product_info.php?products_id=156165&it=1&SRC=newsletter_new
Price: $3.99 $1.99

MIND MAN's obsessions turn deadly, as he turns on THE TEAM and young RED HOT! Not even veteran heroes LEADER ONE, MR. VELOCITY, nor his father RED HOT SR. can save RED HOT from the fatal consequences of MIND MAN's plans. How do you prove you're a hero? U…
Bloodshot Reborn #6
by Valiant Comics
http://www.drivethrucomics.com/product_info.php?products_id=156217&it=1&SRC=newsletter_new
Price: $3.99

ALL-NEW ARC! JUMP ON BOARD HERE! "THE HUNT" – PART 1 Bloodshot is on the hunt. Determined to stop the violent reign of terror that plagues Colorado, Bloodshot journeys across the Rocky Mountains to destroy the remaining nanites that hav…
Rai #10
by Valiant Comics
http://www.drivethrucomics.com/product_info.php?products_id=156218&it=1&SRC=newsletter_new
Price: $3.99

New Japan's guardian falls to Earth! A fallen, broken, and depowered Rai finds himself captured by a mysterious and savage tribe on Earth! With his friends being hunted and tortured back in New Japan, Rai will find help in an unexpected yet familia…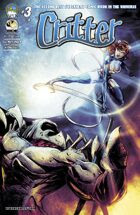 Critter #3
by Aspen Comics
http://www.drivethrucomics.com/product_info.php?products_id=156226&it=1&SRC=newsletter_new
Price: $3.99

The newest re-mastered debut from Aspen's Big Dog Ink imprint continues! Critter hits the town with her new friend and ally, but is the famed life of a celebrity going to be too much for her to handle? Featuring re-mastered content, an exclusive b…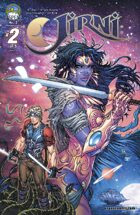 Jirni Vol. 2 #2
by Aspen Comics
http://www.drivethrucomics.com/product_info.php?products_id=156227&it=1&SRC=newsletter_new
Price: $3.99

Her perilous quest resumes! As Ara continues her voyage across the seas, she comes to know more about her guide – Captain Boro. But, any bonding between them is interrupted when an ancient evil rises from the depths – intent on destroying them all. Boro'…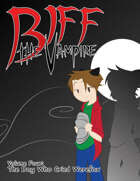 Biff the Vampire Volume 4: The Boy Who Cried Werefox
by House of Amill
http://www.drivethrucomics.com/product_info.php?products_id=156733&it=1&SRC=newsletter_new
Price: $2.00

Manga movies and bunny boys and video games? Oh, man. The Crew returns for the fourth collection of Biff the Vampire!Volume Four collects the story strips one hundred fifty-eight through two hundred and ten, spanning the end of 2010 through mid-2012. Ther…
Junker The Stinky Knight
by Cremona Publishing
http://www.drivethrucomics.com/product_info.php?products_id=156756&it=1&SRC=newsletter_new
Price: $0.99

After Celtic Knights 'The Best of What's Left' Junker has returned to his duties in Dublin.  When a Dublin Crime Boss calls a meeting of all the Bosses Junker is on hand to find out what is going on.  He doesn't know that this one event will lea…
Newest Featured Reviews
DriveThruComics.com: The First Download Comic Shop