Here are the latest digital comics available on DriveThruComics
Take a fun, critical, issue-by-issue tour of the first twelve issues of The Amazing Spider-Man, the comicbook that launched one of the most enduring characters in modern mythology. Along the way, learn valuable lessons about storytelling, storyworlds, and episodic fiction that will enhance the way you look at stories in all media… and change your perspective whether you're a writer, a comic book fan, or both!

The first issue of The Amazing Spider-Man comic book hit news stands in December of 1962. A half-century later, Spider-Man is a cultural icon and a central figure in the pantheon of modern mythological figures. Spider-Man, in all his incarnations, is also one of the most enduring—and valuable—fictional characters ever created.

What's… well, amazing… is that nearly every persistent element in the storyworld of The Amazing Spider-Man was established in the first twelve issues of the original comicbook!
Free Comic of the Week!
DIGITALLY REMASTERED
THIS ISSUE: "Timeslip" It all begins here.
The epic fantasy series for those that enjoy Lord of the Rings, The Hobbit, Dungeons and Dragons, and Game of Thrones.
Here is the introductory issue that started it all and sets the stage for the magic and Middle Earth adventure that will be unveiled, especially from a young and promising artist at the time, Guy Davis (Hellboy/BPRD). Four normal teens find themselves catapulted into a land that has to be make believe but soon find out that its all too real.
Luckily for some of them, they are saved and then joined by an escaped slave, the female elven named Silverfawn.
New Comics!
The 4 Pages | 16 Bars: A Visual Mixtape trade paperback series is a celebration of where true diversity exists in this industry, a sampler for potential fans to enjoy unique intellectual properties, a showcase for existing and upcoming talent as well as a source guide for those fans to purchase these books.
The contributors for third first volume include Nigel Flood (The Globalists), David Walker & Robert Love (Number 13), Jay Reed (Bayne) and many more.
Each of the artists and writers in this series bring a unique, but shared viewpoint, in the creation of their work. The comic book industry is more than DC or Marvel. The scene is more diverse than Image or Dark Horse. This is visual Jazz, Rock, Funk, Hip Hop and electronic music. This is art for the people.
$9.99
Torn from the world he once knew, Gilad's bone-breaking journey back to Earth and the people he was sworn to protect takes a brutal turn!
Putting all he holds dear on the line to save our world's future, the Eternal Warrior prepares to confront the most nefarious adversary of all – but the cost of victory may be too steep.
Valiant superstars Robert Venditti (BOOK OF DEATH) and Raul Allen (Hawkeye) continue the Eternal Warrior's perilous quest into the unknown reaches of the Valiant Universe!
$3.99
In 1912, in a small mining town in Northern Ontario, Canada, a mysterious gas was unleashed from within the cavernous depths of a booming gold mine.  Exposing all workers inside and countless others as it escaped to the outer northern atmosphere, the course of history changed forever.
On that tragic day, one brave man risked his life in an attempt to save others.  That selfless hero fought through the pain and pulled several of his friends and co-workers out of the mine, and to what he assumed was safety.  Despite his heroics, it was too late for them all.  Many of the transformations were instantaneous but each and every one exposed, changed into evil beasts, cursed forever with the bodies and souls of monsters.
As our hero fell to the ground, writhing in pain and expecting his inevitable fate, something magical occurred.  A Northern Goddess appeared and bestowed upon him the ability to control the beast inside.  The Goddess also told Auric that it was his destiny to save the north from all the evil that was created that day.
Now it's 2015 and it's been a decade since Auric slayed the last beast and saved the North from it's century-long battle against evil.  But with the recent re-emergence of the monsters, our hero has returned to fight for his people. Now, in his golden years, Auric begins to assemble a new team and struggles to battle a new generation of monsters, all while dealing with the fact that he is no longer in his prime.
$1.00
Featured Comics!
Pick of the Week!
The Simpsons meets The Osbournes.
The Sixsmiths are a family of suburban Satanists recovering from the global recession and Volume Two continues their mis-adventures.
Their eldest daughter, Jezabelle, has returned to the fold with a frightening amount of zeal.
Meanwhile, recently converted Dennis O'Dowell finds that adopting a new faith has not made him as cool as he had hoped. But when the church bruns down the whole community is embroiled in a crisis.
What hidden enemy has brought them this low? Or is the Dark Lord punishing them for their weakness?
Collects issues 1-3.
$15.99 $9.99
Newest Free Products
Newest Titles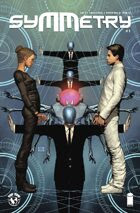 Symmetry #1
by Top Cow
http://www.drivethrucomics.com/product_info.php?products_id=172182&it=1&SRC=newsletter_new
Price: $3.99 $1.99

Utopia is here. Hunger, sickness, work… all relics of a long forgotten past. For the greater good of the human species, all individuality, creativity, and negative emotions have been genetically bred out and medically suppressed. The population is lim…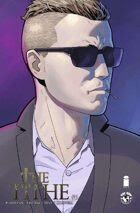 The Tithe #6
by Top Cow
http://www.drivethrucomics.com/product_info.php?products_id=172183&it=1&SRC=newsletter_new
Price: $3.99 $1.99

"ISLAMOPHOBIA," PART 2. Hypocrisy hits new heights.
Armadillo Justice:Tall Tails issue #0
by Rising Sun Comics
http://www.drivethrucomics.com/product_info.php?products_id=172159&it=1&SRC=newsletter_new
Price: $2.00

What happens when an evil empire of space ants tries to take over the world and nothing stands in their way but a plucky group of space armadillos? Join us on the crazy adventures between the pages of Armadillo Justice.
Bloodshot Reborn #10
by Valiant Comics
http://www.drivethrucomics.com/product_info.php?products_id=172083&it=1&SRC=newsletter_new
Price: $3.99

ALL-NEW ARC! ALL-NEW JUMPING-ON POINT! WHO OR WHAT IS…"THE ANALOG MAN"? Many years from now, Los Angeles has become a post-apocalyptic wasteland and the once unstoppable killing machine known as BLOODSHOT has become THE ANALOG MAN. Hop…
Book of Death: The Fall of the Valiant Universe
by Valiant Comics
http://www.drivethrucomics.com/product_info.php?products_id=172084&it=1&SRC=newsletter_new
Price: $14.99

So let it be written, so let it be done… The dawn of the new Dark Age foretold in BOOK OF DEATH continues right here with a glimpse into the future of the Valiant Universe in four visionary tales of present and future ripped directly from the page…
Faith #1
by Valiant Comics
http://www.drivethrucomics.com/product_info.php?products_id=172086&it=1&SRC=newsletter_new
Price: $3.99

FAITH BEGINS! VALIANT'S MOST DEMANDED HERO STEPS OUT OF HARBINGER…AND INTO AN ALL-NEW ADVENTURE! Orphaned at a young age, Faith Herbert – a psionically gifted "psiot" discovered by the Harbinger Foundation – has alw…
Judge Dredd Megazine #343
by Rebellion Publishing Ltd
http://www.drivethrucomics.com/product_info.php?products_id=170792&it=1&SRC=newsletter_new
Price: $7.99 $4.99

IT'S A CHRISTMAS KNOCKOUT! — Featuring Judge Dredd, DeMarco, Ordinary and Judge Anderson — Includes FREE DeMarco PI – Volume One Graphic Novel! Note: Due to territory restrictions this title is only available in certain countries.
DriveThruComics.com: The First Download Comic Shop