Here are the latest digital comics available from Image Comics – including a Rat Queens one-shot and new series Aphrodite V
Writer: Bryan Hill
Artist / Cover: Jeff Spokes
Published: July 18, 2018
Diamond ID: MAY180030
Age Rating: M
In the near future, Los Angeles is a city on the brink of evolution, struggling with a new wave of terror fueled by black-market technology. Enter Aphrodite V: a fugitive from her masters, seeking individuality and purpose. She is the bleeding edge of biomechanics, and L.A.'s best hope against a new enemy—one that seeks to become a god among machines. One machine wants to destroy the city. Another has come to save it. Only one will survive.
Writer: Pornsak Pichetshote
Artist / Cover: Aaron Campbell, José Villarrubia
Variant Cover: José Villarrubia, Jeff Lemire
Published: July 18, 2018
Diamond ID: MAY180159
Age Rating: M
The critically acclaimed horror hit of the year concludes with a spectacular and truly shocking extra-sized finale. Secrets behind the haunting are finally revealed, even as the horrific murders continue. In the midst of chaos, who will survive? And at what cost?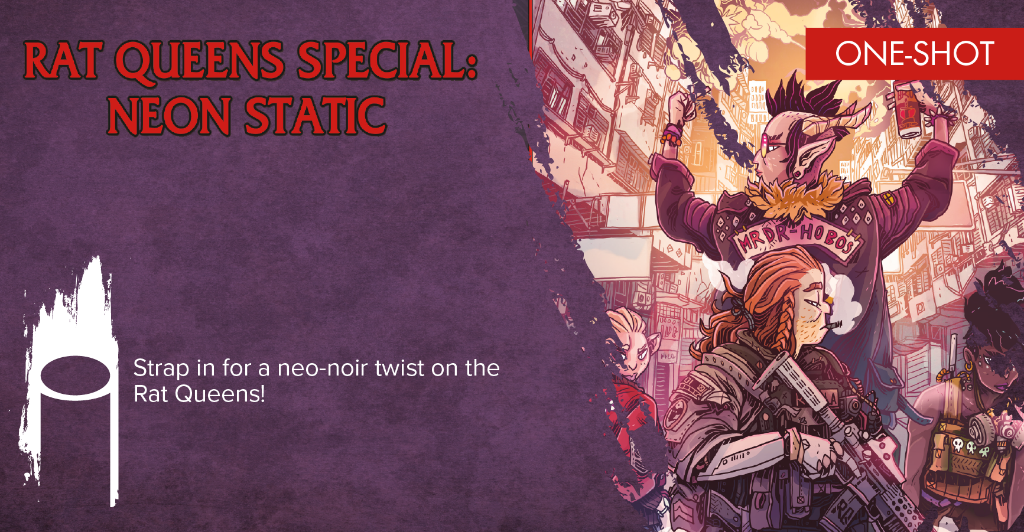 Writer: Kurtis J. Wiebe
Artist / Cover: Will Kirkby
Published: July 18, 2018
Diamond ID: STL086700
Age Rating: M
Strap yourselves in for a ride to an alternate and futuristic world, where the Rat Queens take to the neon streets of Palisade as an elite team of shadow operatives. An anonymous fiend creeps through the dark web, stealing identities and blackmailing innocent civilians for cold, hard Goldyen—and only the Queens can stop him! A cyberpunk take on the RAT QUEENS from KURTIS J. WIEBE and WILL KIRKBY.
Writer / Artist / Cover: Rich Tommaso
Published: July 18, 2018
Diamond ID: MAY180130
Age Rating: M
Here come the girls up the road. What they want to do, they can't do, 'cause it's a DRY COUNTY.
Writer: W. Maxwell Prince
Artist / Cover: Martin Morazzo, Chris O'Halloran
Variant Cover: Frazer Irving
Published: July 18, 2018
Diamond ID: MAY180156
Age Rating: M
"BALLAD OF A FALLING MAN" The feel-bad series of the year continues! Here: a story that lasts a hundred stories.
Writer: Ivan Brandon
Artist / Cover: Esad Ribic
Variant Cover: Esad Ribic, Tom Muller
Published: July 18, 2018
Diamond ID: APR180637
Age Rating: M
Satta Flynn is off the grid but not out of the game. As the forces that seek to end his life threaten to take all of humanity down with him, the ruined gladiator will have to reconcile with what in his life at war is still worth saving.