This continues to be a difficult time for releasing new comics. Many publishers are going from #NCBD to #NTYCBD – New To You Comic Book Day
Nevertheless, we shall overcome, here is what is available, as well as some sales.
---
Dark Horse Comics have a number of free digital comics to read on their own app.
They also have a selection of collections and graphic novels available – including the excellent Grafity's Wall
---
Dynamite Entertainment has added a third wave of free #1's to ComiXology.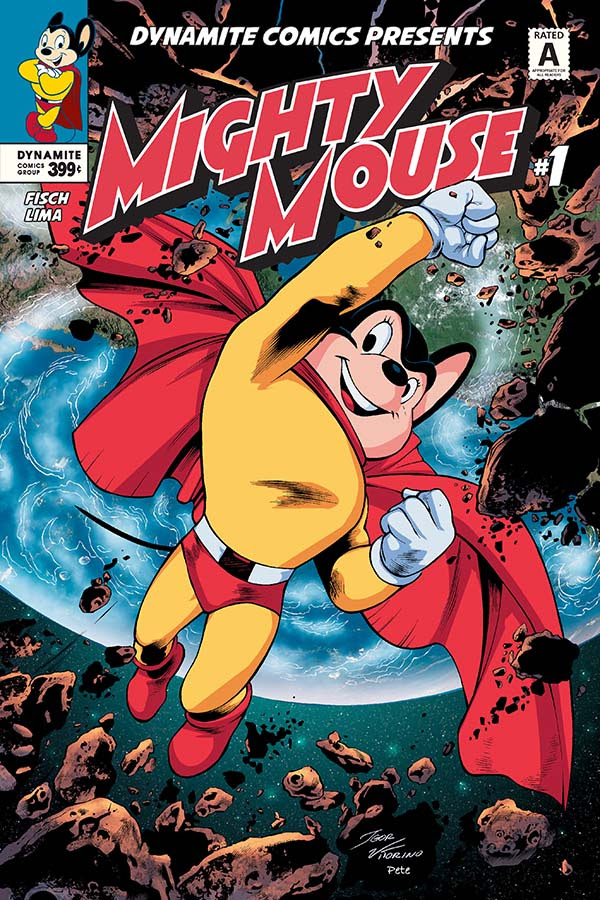 Click here to see all the free issues – up to two pages now!
---
Action Lab and their mature imprint Action Lab: Danger Zone have a selection of digital-first titles.
These include Villains Seeking Hero and Cut-Man
There is also and Action Lab sale on at ComiXology with titles split into who they are aimed at:
Titles rated E for everyone!
Titles rated A for age 8+!
Titles rated T for Teen!
Action Lab: Danger Zone Options (Rated T+ and M) Titles rated T+ for older teens!
Titles rated M for mature audiences!
---
DC Comics have a new title out – Gotham High.
From the #1 New York Times bestselling author of Alex and Eliza and The Witches of East End comes a reimagining of Gotham for a new generation of readers. Before they became Batman, Catwoman, and The Joker, Bruce, Selina, and Jack were high schoolers who would do whatever it took-even destroy the ones they love-to satisfy their own motives.

by Melissa De La Cruz (Author), Thomas Pitilli (Artist)
---
If you want to support the effort against COVID-19 then the team behind Ice Cream Man have Quarantine Comix
---
From 2000 AD and the Treasury Of British Comics, you can get the Cor!! Buster Easter Special
There is also 2000 AD – Prog 2176
---
TokyoPOP are offering a selection of free manga titles until the end of April, after shifting their sales. The free manga includes:
Breath Of Flowers Vol 1
Don't Call Me Daddy – first three chapters
Fox & Little Tanuki Vol 1
Grimm's Manga Tales Vol 1
Kamo: Pact With The Spirit World Vol 1
No Vampire , No Happy Choice – first three chapters
Star Collector Vol 1
Sword Princess Amaltea Vol 1
Way of Shao Vol1
Bizenghast Vol 1
Deep Scar Vol1
Don't Call Me Dirty
Beauty And The Beast: Belle's Tale
Beauty And The Beast: Beast's Tale
Descendants
Finding Nemo
Kilala_Vol 1
Nightmare Before Christmas: Zero
Pirates Of The Carribean
The Princess and the Frog
Wall-E
Goldfisch_ Vol 1
Ocean Of Secrets Vol 1
Parham Itan Vol 1
Psy Comm Vol 1
Scarlet Soul_Vol 1
Still Sick Vol 1
Undead Messiah Vol 1
---
ComiXology have added their latest digital comics – these include single issues from Action Lab, Zenescope, Archie Comics and independent creator titles such as Balancing Act. They also have collections from Marvel Comics, Titan Comics and Commando Comics.
This may be a good time to check out some of the indie titles.
---
From DriveThruComics this week's free comic is The Flame #0 From Golden Kid Comics
Other titles new this week are:
DriveThruComics also have a subscription offer for Knights Of The Dinner Table a $15 savings over purchasing 12 issue's worth of digital comics individually.