Dark Horse Digital Comics Weekend Sale – Art Books
This weekends digital comics sale from Dark Horse Comics is a selection of art books!
Including: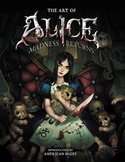 The Art of Alice: Madness Returns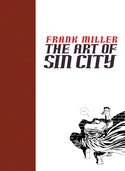 Frank Miller: The Art of Sin City
And many more!
Subscribe to Blog via Email
This is 3 Million Years
3 Million Years is your mobile comics blog.
I will endevor to bring the latest news, reviews and commentary in digital comics online, on iOS and Android.
If you are looking for comics on the iPhone, iPad, Android and other mobile devices this is where you get your news!
With news from Comixology, iVerse and other developers and the latest comics from the likes of Marvel, DC, IDW and more you can get all you need from 3 Million Years
Do you want to talk more digital comics to me? You can contact me at the link below...
Contact Me
or go to the contact page and get me through one of the links!