Action Lab: Danger Zone have released preview of their latest comics – Puppet Master #5 & Zombie Tramp #14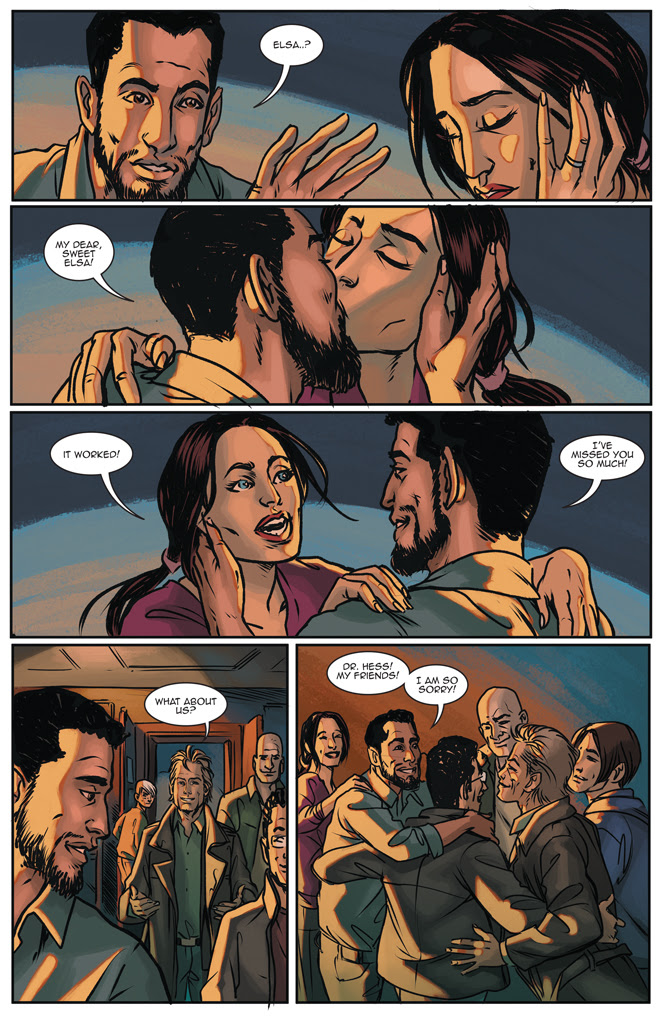 Writer(s): Shawn Gabborin 
Artist Name(s): Michela De Sacco (Pencils/Inks) and Yann Perrelet (Colors) 
Cover Artist(s): Standard Cover: Michela De Sacco (Pencils/Inks) and Daniel Morales (Colors) 
Jester Cover: Michela De Sacco (Pencils/Inks) and Yann Perrelet (Colors) 
  Breathing fresh air for the first time in decades, the souls once condemned to Toulon's Puppets have been freed to live in flesh and blood bodies.  But if they are out of the Puppets… who's in? "THE REBIRTH" continues, to explore the world and mythos created in the cult classic Puppet Master film series!
 Color, Sketch, & Photo cover of Torch limited to 1500 copies each
32 pgs./ Mature Readers/ FC                           $3.99 (reg.)/$4.99 (var.)
ZOMBIE TRAMP #14
Writer(s): Jason Martin, Dan Mendoza 
Artist Name(s): Xenia Xiu 
Cover Artist(s): TMChu (regular, risqué variant), Dan Mendoza (limited variant), Apterus (artist variant) 
Risque variant cover (limited to 2500): TMChu 
Mendoza variant cover (limited to 2000): Dan Mendoza 
Artist cover (limited to 1500): Apterus 
 Zombie Tramp's made her way to the deep south, but her recent encounter with people from her past life leave her ready for some R&R. Maybe the Rolling Hills Country Club will be just what she needs to relax and clear her head. They offer pools, spas, and… satanic sex cult members?!?
 Features a variant cover by series creator Dan Mendoza (limited to 2000 copies) a risqué variant cover (limited to 2500 copies), and a painted artist showcase variant by Apterus Graphics (limited to 1500 copies).
32 pgs./ Mature Readers/ FC                          $3.99 (reg.)/$4.99 (var.)