Three issues in and we get the chance to look at the creative process of this smash hit digital comic!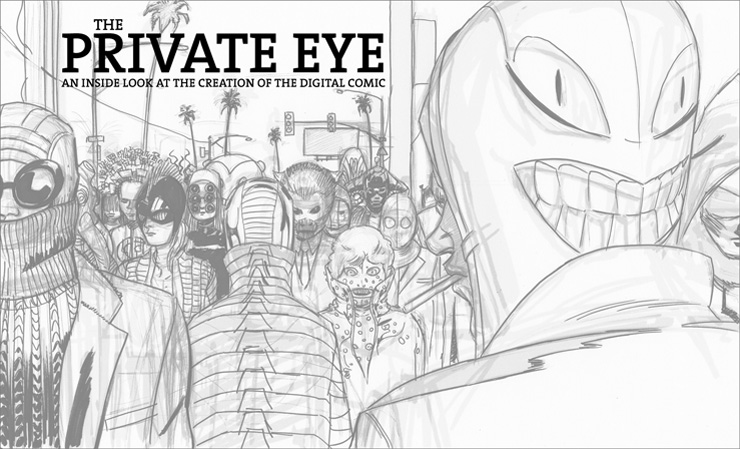 All you (n)ever wanted to know about the world's most acclaimed digital series! This 85 page issue extravaganza includes all-new, behind-the-scenes material, from BKV's original pitch for the series to Marcos' character designs. Plus, take a peek at the creators' private email exchange in our very own BKVleaks!
Immediate download of 85-page comicbook in your choice of PDF, CBR or CBZ.
No DRM, no encryption, just plain files optimised for on-screen reading. Available in English.