Check out the newest digital comics available in the Marvel Comics iPad and Android App!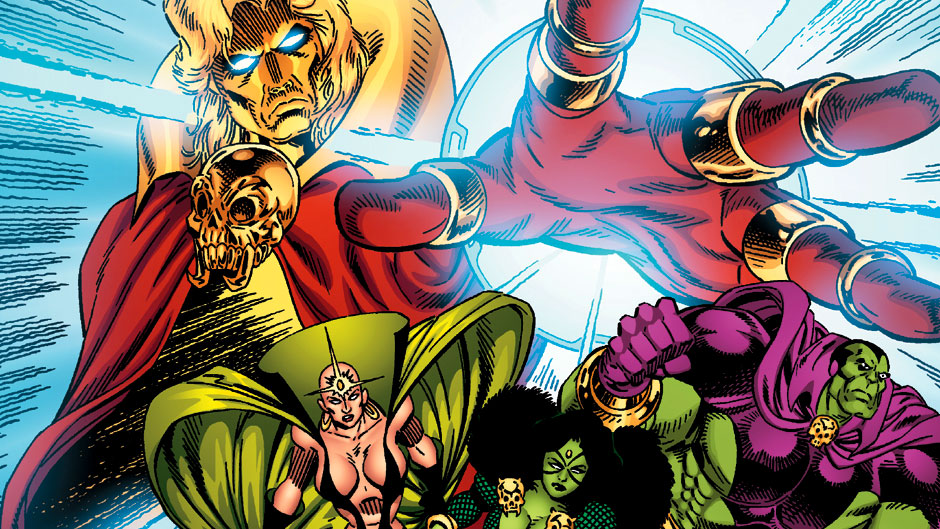 Digital Comics On-Sale This Week
ALL-NEW X-FACTOR #3
ALL-NEW X-MEN #23
AVENGERS #26
DEADPOOL #23
DEADPOOL: THE GAUNTLET INFINITE COMIC #6
MARVEL KNIGHTS: X-MEN #4
REVOLUTIONARY WAR: DEATH'S HEAD II #1
SECRET AVENGERS #15
SHE-HULK #1
SUPERIOR SPIDER-MAN #27.NOW
THE AMAZING SPIDER-MAN: THE MOVIE ADAPTATION #2
THOR: GOD OF THUNDER #19.NOW
WINTER SOLDIER: THE BITTER MARCH #1
WOLVERINE & THE X-MEN #41
X-FORCE #1
X-MEN LEGACY #24
Also On Sale
AMAZING SPIDER-MAN (1963) #326-333
AMAZING SPIDER-MAN ANNUAL (1964) #24
CAPTAIN AMERICA (2002) #1-6
SPECTACULAR SPIDER-MAN (1976) #158-160
SPECTACULAR SPIDER-MAN ANNUAL (1979) #10
UNCANNY X-MEN (1963) #168-174, #182-183, #186, #189
WEB OF SPIDER-MAN (1985) #59-61
WEB OF SPIDER-MAN ANNUAL (1985) #6
Collections On-Sale This Week
INFINITY GAUNTLET AFTERMATH
SHE-HULK VOL. 1: SINGLE GREEN FEMALE
SPIDER-MAN: DEATH OF THE STACYS
STRANGE: BEGINNINGS AND ENDINGS
THANOS: REDEMPTION
UNCANNY X-MEN – THE NEW AGE VOL. 1: THE END OF HISTORY
The Marvel Comics App is available for iPad, iPhone, iPod Touch and all Android devices, and is available for free on iTunes and Google Play.
More on Marvel.com: http://marvel.com/news/comics/2014/2/12/21939/get_the_marvel_comics_app_update_for_21214#ixzz2tBnq4dTW