DriveThruComics have released this weeks digital comics available to download directly from their store – and some sales too!
Let's check out just a few of the exciting new arrivals!
We also have two excellent 25% Off Sale offers going on this week!
Free Product of the Week

A small black sphere contains all the magic that exists past, present, and future.

Without it, two worlds would not survive. The sphere has been protected for centuries by a spell that was believed unbreakable. Asa Stonethrow, a common man in the world of magic, discovers the spell has been breached and a small chip of the black sphere has been stolen!

This is a FREE intro to Rise of the Magi from Free Comic Book Day!

Other Featured Titles

The exciting conclusion to the Fathom: Dawn of War mini-series is upon us!

Betrayed by one of her own, Kiani is the only person who can save Casque!

But, questions remain. What does her newfound enemy want with Casque, and does the mysterious Casque even need saving?

This climatic finale issue sets the stage for the return of the Fathom series!

$2.99 $1.99

Old soldiers, new enemies.

X-O Manowar and the Eternal Warrior. Once they were brothers-in-arms, comrades sworn to the same cause. But now they find themselves on opposing sides of a battle for the very fate of civilization itself.

Aric of Dacia, and the immense power that he wields, have the potential to the plunge the world into a new era of war, and the only man who can broker a world peace also happens its to be its most fearsome warrior. But can Gilad settle this conflict with words rather than weapons? And does he know how?

As the world watches, two of Valiant's most fearsome heroes will meet once again – and the outcome of their latest clash will decide the fate of us all.

Intended for readers 12+

$3.99 $2.99

Ps238 #9
by Do Gooder Press

Tyler Marlocke is the only "normal" student at ps238. To help give him the skills he needs to help get by in a school full of super-kids, he's given a mentor: A masked vigilante known as The Revenant. His goal is to give Tyler the tools he needs not only to survive, put perhaps make a difference as well. But first, he'll have to make it through a first night of training that involves real-life supervillains!

Start your training as well with ps238 #9!

$2.99 $0.99

2000 AD: Prog 1763

JUDGE DREDD // THE ASSASSINATION LIST

Mega-City One, 2133 AD. Home to 400 million citizens, this vast urban hell is situated along the east coast of post-apocalyptic North America. With overcrowding rife and crime rampant, only the Judges can prevent total anarchy. Empowered to dispense instant justice, these future lawmen are judge, jury and executioner, and toughest of them all is JUDGE DREDD – he is the Law!

Now, a young psi-cadet has been having premonitions of an impending 'Day of Chaos' during the imminent mayoral elections, and the Judges have discovered Sov agents are abroad in the city…

INDIGO PRIME // ANTHROPOCALYPSE

The multiverse. There are an infinite number of realities operating in parallel with one another, and all need managing in case of dimensional instability. This is where INDIGO PRIME comes in, the multiverse's troubleshooters, whose agents are trained to deal with space/time catastrophes. Now, Major Arcana and his team are extracting the lost agent Spacesick Steve, who has inadvertently infected an entire reality. The residents of that parallel have reverse-engineered Steve's time-tech and used it to flee back into prehistory in vast rift-rafts, leaving a bomb behind…

$1.99

As Mina waits for her fiancée, Jonathan Harker to return, her friend Lucy also awaits her husband to be.  The two enjoy the company of an old sailor until his talk turns dark and foreboding.

An unusual patient at the asylum sends a warning and crashing upon the coastline is the ship Demeter but all hands on deck were dead. Part 2 of 4.

$1.99

Evil Inc Monthly is a pre-release of all of the Evil Inc strips scheduled for the upcoming month — plus a special bonus feature created from the archive of the comic. Evil Inc is a corporation run for super-villains by super-villains.

This month's comic continues the storyline launched last month as Miss Match, Elastic Man, Amazing Amazon and Mr. Fabulous are captured and transported to an organizer of exotic big-game hunting expeditions — and they're the prey! Can they quit arguing amongst themselves long enough to stay alive?

And for the Bonus Feature — oh, man! As a way to celebrate the digital release of the 416-page book, The Complete Greystone Inn, I'm grabbing all of the Greystone Inn strips from a very exciting Autumn that saw the premier of Sam Snood, a film-noir-style turkey detective as well as the Curse of Rafinesque. Plus, a quaint country Christmas (inspired by the Bad Axe, Michigan, holidays of my youth) culminates in a marriage proposal!

$0.99

Q+W=DEAD MEAT!

The mad super-scientists of Edison's Radical Acquisitions are BACK!

Well…the ones who aren't dead, anyway.

(Or the ones who were dead and…uh, came back?) WHO?! is the mysterious new leader calling the shots? And HOW?! will Quantum and Woody survive a second fight against the 1980s robots, mad vivisectionists, and evil astronomers who almost offed them the first time?!

$2.99

Pick of the Week

Forty pages of story and art in this contemporary fantasy adventure series written and painted by STJEPAN SEJIC.

Gifted? Join the Death Vigil in their ongoing war against the ever-growing power of the Primordial Enemy!

The only catch is you have to die first.

Become a corporeal immortal Death Knight and obtain reality-altering weaponry in the never-ending battle between good and evil.

$3.99 $1.99

New at DriveThruFiction.com

55 Traditional Stories from Around the World

This book is a collection of 55 folktales that feature supernatural abilities.

These tales represent powers–from invisibility to shape-shifting–that people have dreamed of, conjured up and strived for through the ages.

Many of the powers are present in popular culture, making the superheroes who wield them the direct descendants of characters such as the princess who could see through walls or the invulnerable Isfandiyar.

$6.50
Newest Free Products
Newest Titles
Judge Dredd: The Complete Case Files #11
by Rebellion Publishing Ltd
http://comics.drivethrustuff.com/product_info.php?products_id=135239&it=1&SRC=newsletter_new
Price: $24.99 $9.99
IN MEGA-CITY ONE HE IS THE LAW! Mega-City One: the future metropolis bustling with life and every crime imaginable. Keeping order are the Judges, a stern police force acting as judge, jury and executioner. Toughest of all is Judge Dredd. He is the law an…
Bloodshot and H.A.R.D. Corps #16
by Valiant Comics
http://comics.drivethrustuff.com/product_info.php?products_id=136993&it=1&SRC=newsletter_new
Price: $3.99 $2.99
Sometimes gunslingers go out the hard way. H.A.R.D. Corps has just experienced its first fatality. Bloodshot is severely weakened. He and Charlie are at each other's throats. And the new rookies are a mess. It would be suicide to take on Harada n…
Harbinger Volume 1: Omega Rising
by Valiant Comics
http://comics.drivethrustuff.com/product_info.php?products_id=136980&it=1&SRC=newsletter_new
Price: $9.99
A better future. Or no future at all. Super-powered teenager Peter Stanchek is on a dangerous path. Skipping across the country in a desperate attempt to stay one step ahead of the authorities, Peter is quickly realizing that he's a psionically-cha…
Ps238 #10
by Do Gooder Press
http://comics.drivethrustuff.com/product_info.php?products_id=137222&it=1&SRC=newsletter_new
Price: $2.99 $0.99
It's shop class time at ps238, and the project given to one of ps238's greatest technologists, the street-talking Angela, is to find something new to do with dilatant compound (Silly Putty). Tyler, ps238's non-superpowered student, becomes her lab pa…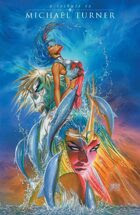 A Tribute To Michael Turner
by Aspen Comics
http://comics.drivethrustuff.com/product_info.php?products_id=136972&it=1&SRC=newsletter_new
Price: $8.99
Cover by Michael Turner and Alex Ross, artwork by various. Aspen MLT Inc. is extremely proud and honored to announce the Tribute To Michael Turner Issue, featuring a huge compilation of writers, creators and artists from throughout the comic book ind…
All New Fathom #8
by Aspen Comics
http://comics.drivethrustuff.com/product_info.php?products_id=136976&it=1&SRC=newsletter_new
Price: $2.99
A new direction in the FATHOM Universe reaches its finale! As Vana's plan nears its apocalyptic fruition, the temperature of the Earth's oceans are plummeting and wreaking havoc with the ecological balance of the world. Nations are in turmoil, …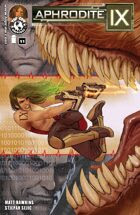 Aphrodite IX V2 #11
by Top Cow
http://comics.drivethrustuff.com/product_info.php?products_id=137071&it=1&SRC=newsletter_new
Price: $2.99 $1.99
SERIES FINALE! One of the two established City States, Speros or Genesis, is completely annihilated. Death, death and more death!
DriveThruComics.com: The First Download Comic Shop