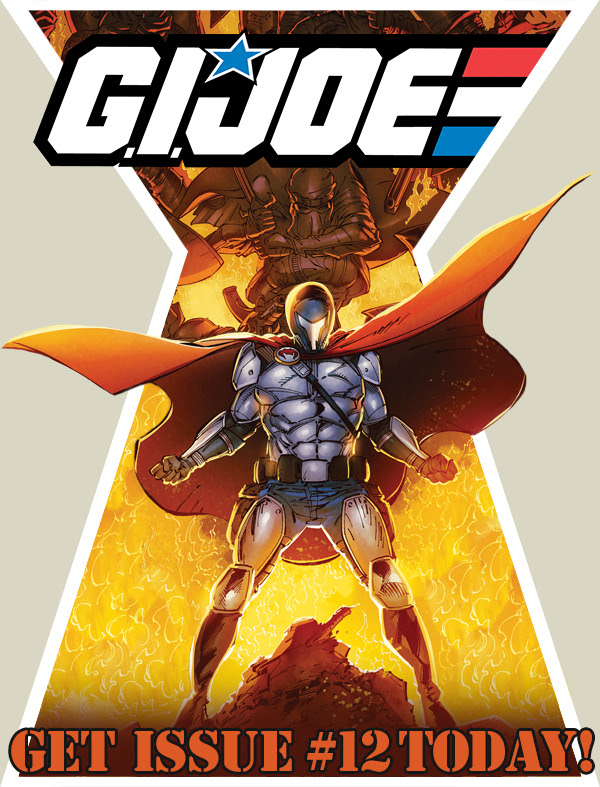 IDW Publishing have released this weeks digital comics available online, on iOS and Android.
The spotlight this week is GI Joe #12
G.I. Joe #12

G.I. JOE #12 kicks off a 4-parter by Teenage Mutant Ninja Turtles: Utrom Empire writer Paul Allor and a host of excellent artists! Meet Cobra's newest agent, Siren, who reveals never-before-told secrets of the previous Cobra Commanders that have existed throughout history. If you're a G.I. Joe fan, this comic is going to have a lasting impact on the series — and if you're a fan of great storytelling, this is a perfect place to dive in!
Out This Week
Deadworld: Restoration #2
Doctor Who: Series 3 TPB Vol. 4: Dead Man's Hand
G.I. Joe #12
Judge Dredd Classics #7
Judge Dredd TPB Vol. 3
My Little Pony Digest TPB Vol. 2
My Little Pony Friendship is Magic TPB Vol. 3
Samurai Jack #1 (2nd Printing)
Sinister Dexter #2
T.H.U.N.D.E.R. Agents #5
Teenage Mutant Ninja Turtles: Animated, Vol. 3: Showdown TPB
Transformers Regeneration One TPB Vol. 3